Regular price
$135.00 USD
Regular price
Sale price
$135.00 USD
Unit price
per
Sale
Sold out
Fine Art Giclee Print of the 2011 Maine Duck Stamp The original painting used to create this print was 13" x 18" and was completed in oils. The species is Wood Ducks, and the title of the painting in "Proud Perch". The print image is 6.5" x 9" on 12" x 14" paper. This is standard collectible size for all duck stamp prints. This fine art giclee print is created in archival inks on archival paper. Only the highest quality materials were used in the making of this print. Prints are numbered ____/500. All prints are signed and numbered in pencil by me, the artist, Rebekah Lowell. (This one print has the name Rebekah LaCourse, but it is my only duck stamp created under that name.) No unsigned prints have been published.
Signed and numbered certificate of authenticity is included. 
View full details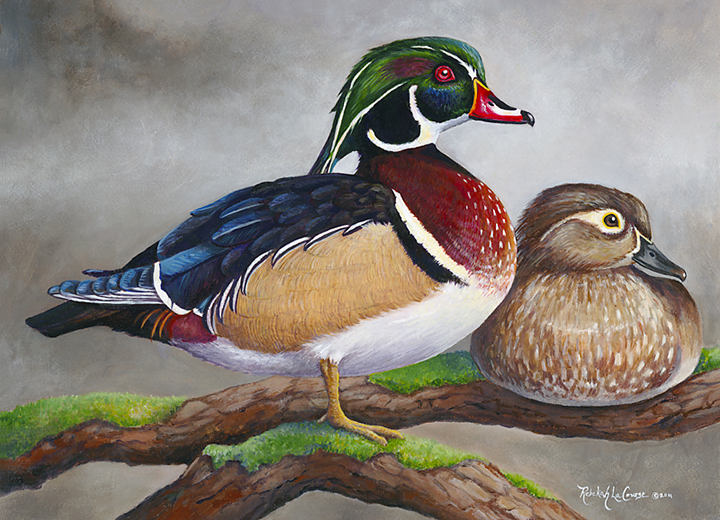 Created by Rebekah Lowell
My heart continues to be amazed by the natural world we live in and I want to share this through the words and images of my work. By teaching others to love nature, we encourage empathy, and in that we are saving the world.